Meet the Founders
Vivek Basal
Sonia Badreshia-Bansal
Meet Board Certified Plastic Surgeon Vivek Bansal, MD and Board Certified Dermatologist Sonia Badreshia-Bansal, MD.
Welcome to Elite MD - Advanced Dermatology, Laser & Plastic Surgery Institute
Elite MD offers a variety of medical and cosmetic treatments performed by highly trained board certified, world-class physicians interested in providing you with excellence in patient care with exceptional results. Our philosophy is simple: 2 MDs, 1 team: Elite care – Elite MD. Welcome / About The Practice
---
We are pleased to announce that we now have extended hours for consultations and CoolSculpting treatments until 8:00pm on Wednesdays!
Call us at (925) 838-4363 or visit our contact page to schedule a complimentary consultation!
---
We are proud to announce that our very own Dr. Sonisa Badreshia-Bansal and Dr. Vivek Bansal are featured in the current issue of PRIME Magazine!
View the article by clicking HERE
---
We are proud to announce and welcome Dr. Malcolm A. Lesavoy, MD to the Elite MD Team!
With over 30 years of Plastic Surgery experience, expertise, and dedication Dr. Lesavoy is a remarkable addition.
Dr. Malcolm Lesavoy is highly respected as an American Board of Plastic Surgery (ABPS) certified Plastic Surgeon, and Professor of Plastic and Reconstructive Surgery at UCLA Medical Center. For over 25 years he was Chief of Plastic Surgery at Harbor-UCLA Medical Center and full-time Professor at UCLA and a Senior Examiner for the American Board of Plastic Surgery. Because of his high regard, he has made appearances on ABC News, the Discovery Channel, Oprah, the hit TV series 'Nip/Tuck', and the first five episodes of Extreme Makeover.
To read Dr. Lesavoy's bio, please click HERE.
---
We are proud to announce that our very own Board Certified Dermatologist Dr. Sonia Badreshia-Bansal was just quoted on Today.com in an article titled "23 drugstore sunscreens dermatologists actually use themselves".
"I use this BB cream for my sun protection because it feels super silky going on — it's tinted so works like a primer and blends in easily with my makeup. I sometimes mix it with a foundation for smoother coverage and a flawless complexion. It provides protection from burning UVB and aging UVA rays, plus contains zinc oxide, one of my favorite physical blockers" – Dr. Sonia
To read the full article by Today, please click HERE
To find sunscreen and other great skin care products, please visit our store by clicking HERE
---
Exciting News! Elite MD Now Offers Velashape III! Call us to find out more about this incredible procedure that is delivery amazing results! Ask how you can receive a Velashape III treatment – FREE, as part of your CoolSculpting or Surgery Package!
---
Introducing Elite Freeze® CoolSculpting
The revolutionary procedure that combines TWO FDA cleared technologies to give you ONE amazing result! Elite Freeze® CoolSculpting has produced incredible results for our patients who desire a body contouring system that works! With no surgery, no downtime, and phenomenal results, Elite Freeze® CoolSculpting will get you ready for the beach in no time. Learn more about this amazing procedure by clicking here.
---
Check Out All Of Our Websites
---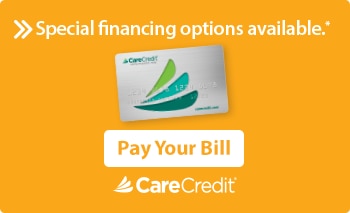 OR
---